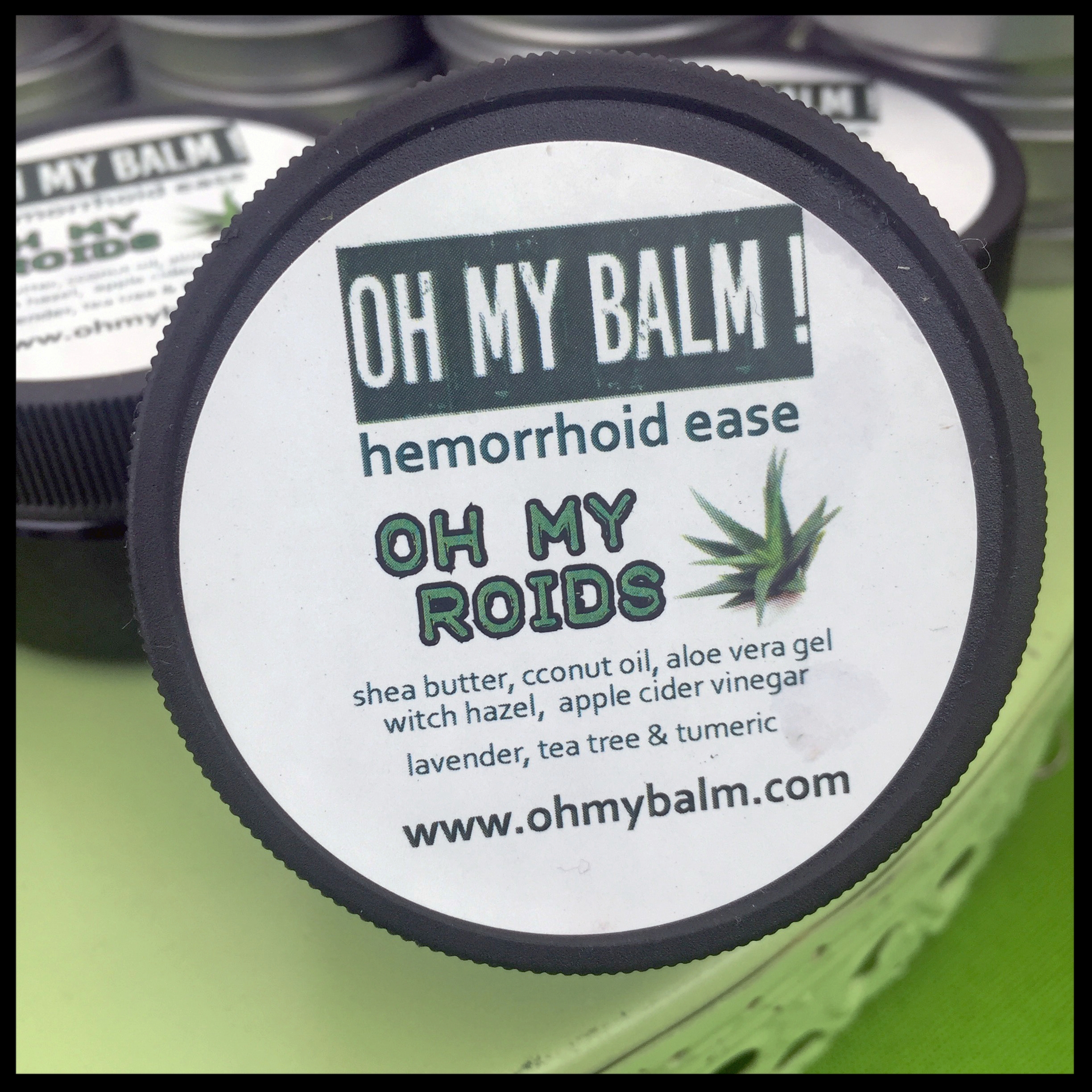 Oh My Roids
Ingredients: Shea Butter, Coconut Oil, Aloe Vera Gel, Witch Hazel, Apple Cider Vinegar, Lavender, Tea Tree & Tumeric
Did you know 3 million people in the US suffer from hemorrhoids? Hemorrhoids can be very uncomfortable and make you itch for an immediate cure. As a natural astringents, aloe and witch hazel can help shring hemorrhoids and speed up healing without causing the skin to crack. Apple cider vinegar can reduce pain and discomfort and shea butter is known to promote skin renewal, increase circulation and accelerate the healing of wounds. Turmeric can provide pain relief by soothing inflamed skin and can help heal any fissures that may have developed. Recommended use, twice daily.
The statements on the product labels have not been evaluated by FDA and the products are not intended to diagnose, treat, cure or prevent any disease or medical condition.